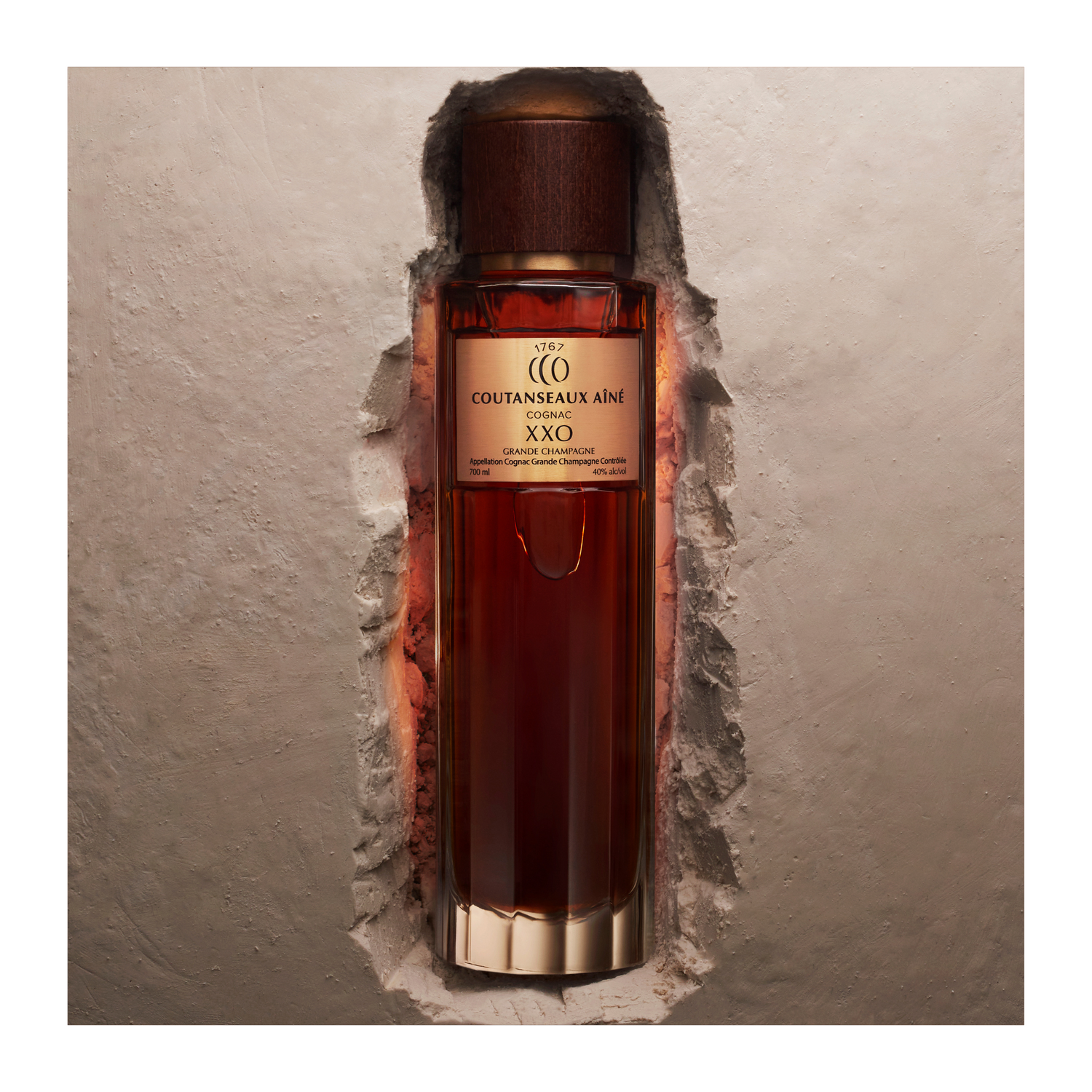 XXO - Grande Champagne
Encased in a sleek decanter with assertive lines, this XXO cognac harbors a true gem within.

Boasting a deeper amber hue, this XXO cognac entices with its robust structure and aromatic richness. This blend is the result of an exclusive blend of cognacs aged for a minimum of 25 years, a prerequisite that elevates the Coutanseaux Aîné tasting experience.

Marked by velvety woody notes, this XXO surprises during tasting with the revelation of toasted and spicy aromas. It offers a creamy and harmonious bouquet, delivering a satisfying length on the palate.
XXO - Grande Champagne
Regular price

Sale price

510,00 €
Characteristics

• Grape variety: Ugni Blanc

• Appellation: Grande Champagne, 1er cru of Cognac

• Aging: blended with brandies between 25 and 35 years old

• Capacity: 70cl
Gastronomic Pairings

Against all expectations, the intense notes of the elder XXO Coutanseaux will be perfectly associated with the powerful flavors of an orange game.
Awards

• 96/100 - Double Gold - New York International Spirits Competition 2023

• Gold – Global Cognac Masters 2023

• Winner 2023 - XXO Box - Wine & Spirits Category - Forme de Luxe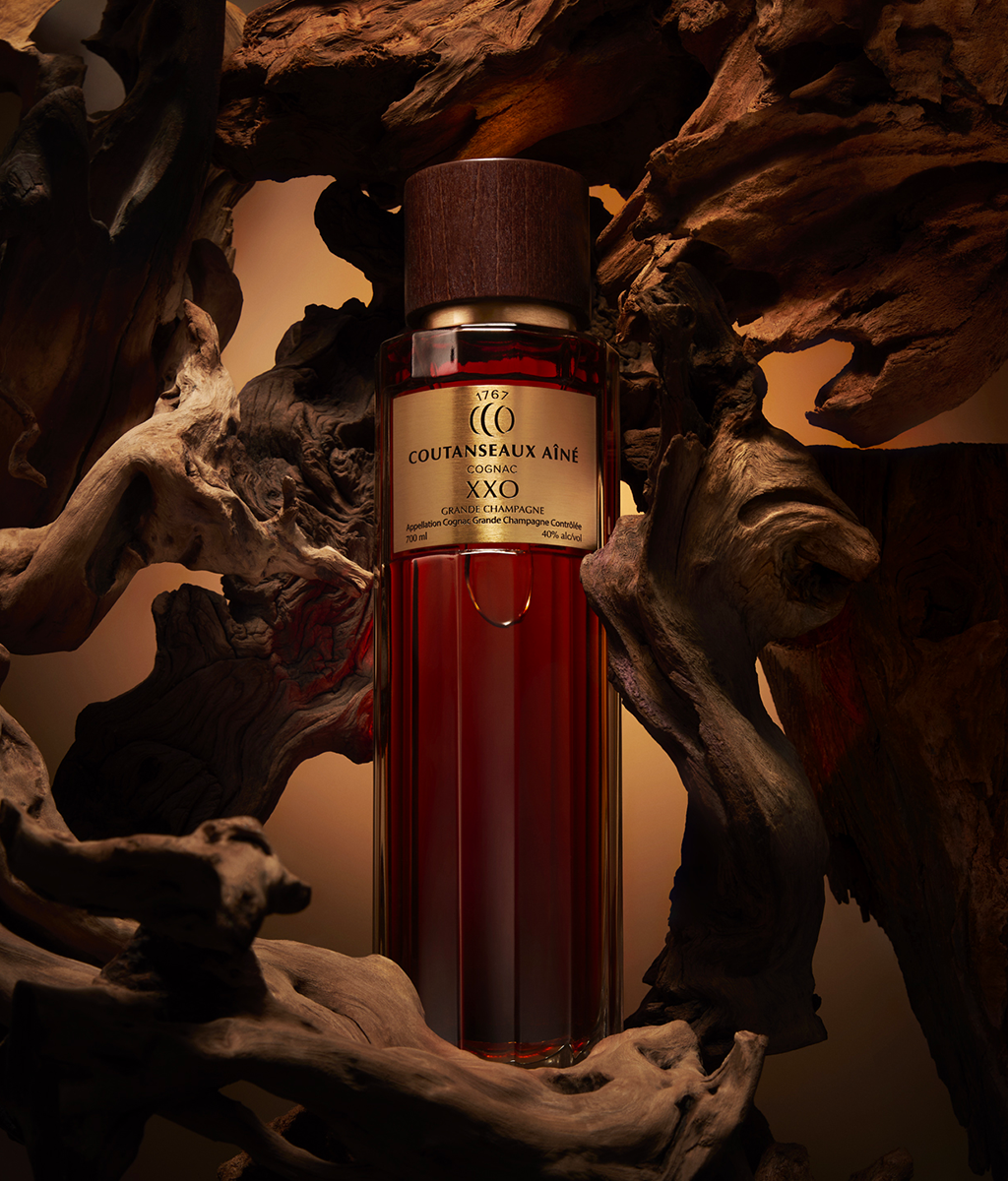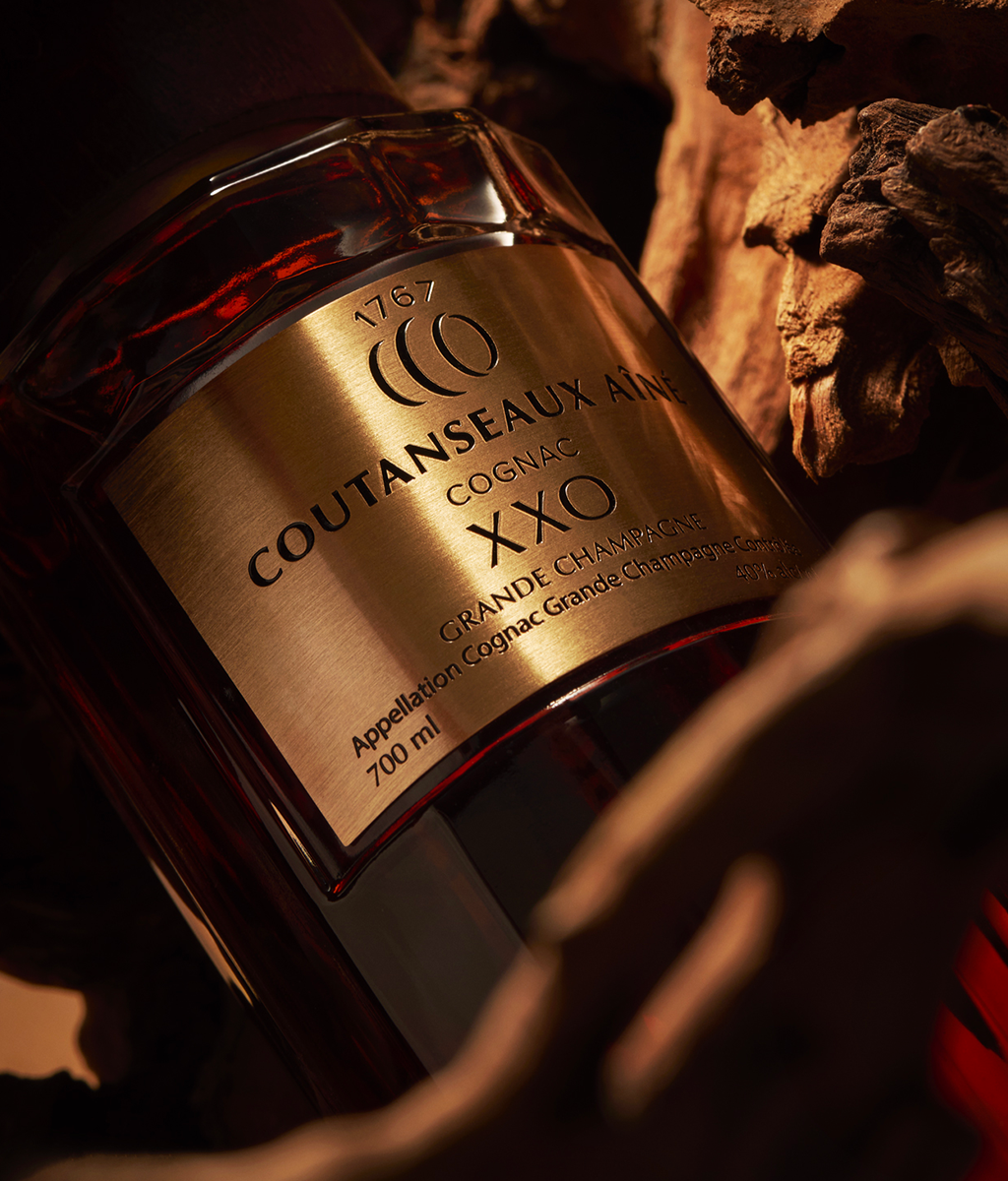 Tasting notes
Robe

A beautiful amber color, sustained by distinctive orange reflections, typical of the many years spent in our cellars

Nose

Upon the first nose, you'll detect notes of coffee, wood, and vanilla. The aromatic richness of this cognac is immediately apparent through its intensity, power, and lingering presence. With aeration, complex notes of prunes, plum, exotic fruits, and tobacco emerge.

Palate

On the palate, its structure is dense, ample and invades us with its wooded, toasted and spicy notes. At the end of the mouth, coffee, licorice, tobacco, fig and leather. The tannins are silky, the final is smooth and persistent.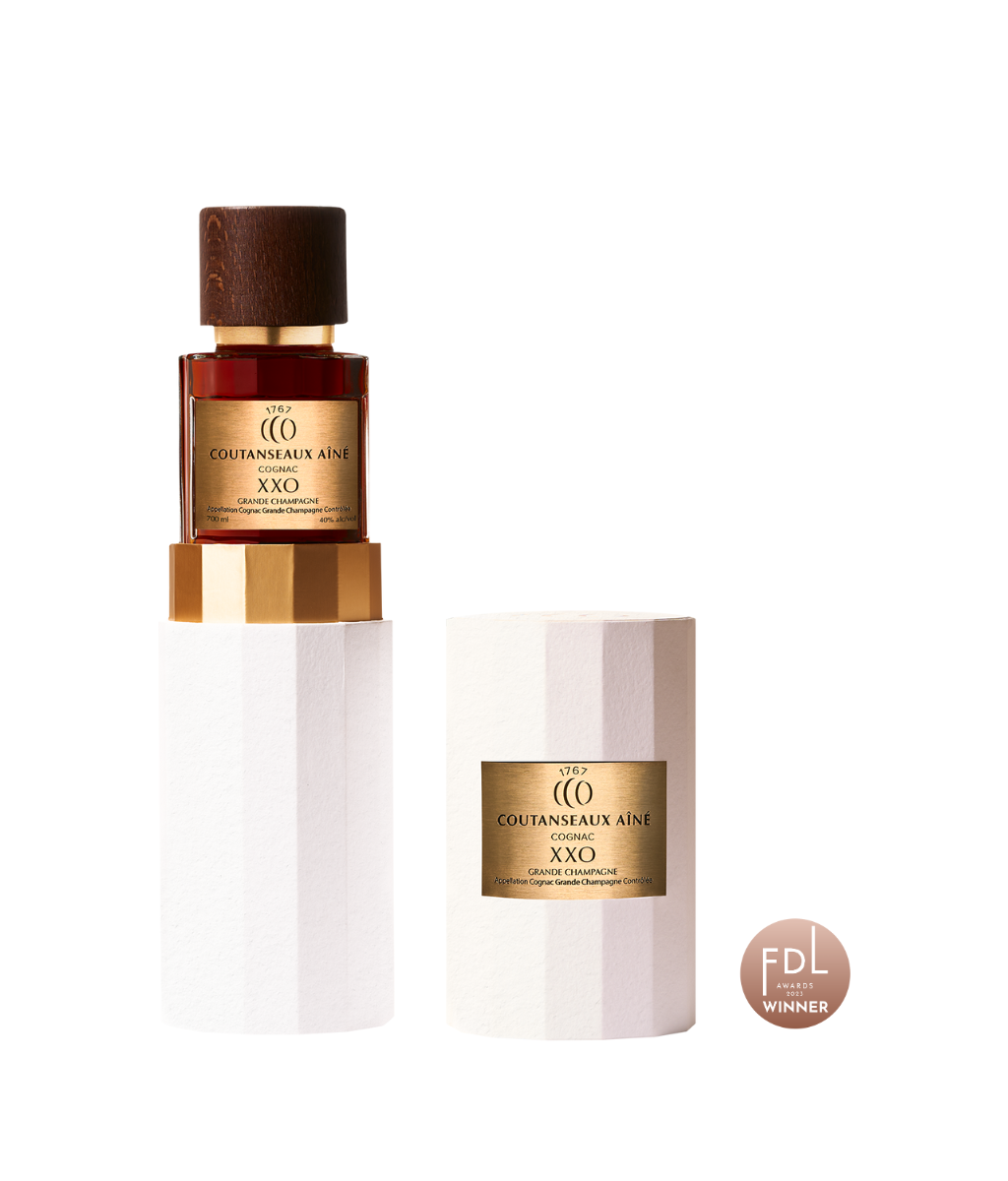 Design: A Tribute to Our History
The pursuit of rarity has sparked a desire to reimagine the conventions of the Cognac world and the design of its traditional decanters. Drawing inspiration from the realm of high perfumery, the XXO bottle distinguishes itself with its avant-garde appearance and distinctive design: a silhouette marked by assertive lines, adorned with facets reminiscent of barrel staves. A homage to the cooperage heritage.
At the base of the bottle resides a hidden treasure: a suspended droplet designed to collect this precious elixir, bridging the connection between the cognac and its source—grapes. A common thread that enhances the visual experience of discovering XXO cognac.
An Exceptional Packaging
The XXO case symbolizes the commencement of a journey to explore the Coutanseaux experience. An immersive proposition where each of the five senses is engaged. Visually, the eye is captivated by the pristine white attire, echoing the purity of the exceptional cognacs meticulously selected by the house.

The facets of the box create an exquisite symmetry, stimulating both sight and touch. Gold accents underscore the elegance of this monochromatic exterior, cinching it at the waist, much like the arches that encircle the barrels. A reminder of how everything at Coutanseaux is interconnected: the earth and the hand of man, crafting unique tasting moments.